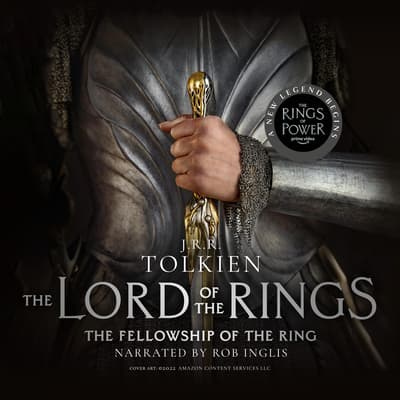 Frodo is only a hobbit, but he has the Ring of Power in his possession. He must see that it's destroyed. The four races of Middle-earth form a fellowship to help him on this fearful quest. And he needs help: The Dark Lord wants the ring back, and his evil
Learn More
Membership Details
Only $12.99/month gets you 1 Credit/month
Cancel anytime
Hate a book? Then we do too, and we'll exchange it.
See how it works in 15 seconds
Summary
Frodo is only a hobbit, but he has the Ring of Power in his possession. He must see that it's destroyed. The four races of Middle-earth form a fellowship to help him on this fearful quest. And he needs help: The Dark Lord wants the ring back, and his evil
Details
Available Formats :
CD
Category:
Fiction/Fantasy
Audience:
Adult
Language:
English
To listen to this title you will need our latest app
Due to publishing rights this title requires DRM and can only be listened to in the Downpour app
DRM (Digital Rights Management) is a copyright protection for digital media. While much of Downpour's content is DRM free, and allows for usage across platforms, select products on Downpour are required by publishers to have DRM protected files. These products will be playable exclusively on the Downpour.com apps, available for iOS and Android devices.